Active Instagram Management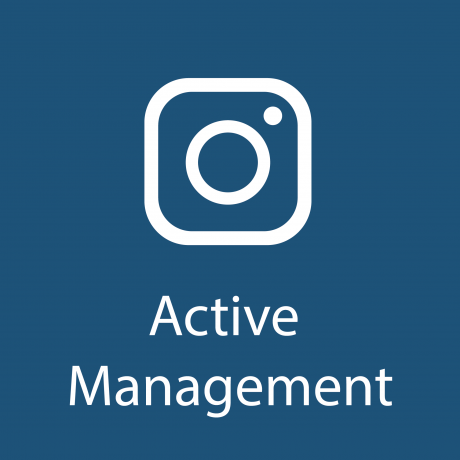 Active Instagram Management
Special Offer: Start your Active Instagram Management now and lock in our special price of $99.90 / month and save $50 every month!
The Active Instagram Management Package allows you to grow your Instagram Profile organically.
One of our Instagram Growth Experts from FollowersForMe will analyse your Instagram Profile and also take your ideas and comments into consideration to create a Promotion Plan. We will analyse your Target Audience, your Followers and how to best reach them.
Our special Instagram Growth System will then work on this promotion for you.
Ways to grow your Account are:
Automatic Likes of Pictures of your Target Audience up to 700 Likes per Day
Automatic Follow / Unfollow of up to 700 Profiles per Day
Automatic Comments on up to 200 Pictures per Day with custom comments
Tracking of Comments
Automatic Direct Message to each new Follower
In the monthly Price all of these Promotions are included however you don't need to use all of them.
We will recommend you the ideal way to grow your page and once you confirm with us we will activate the service.
Shortly after you purchase this item, we will get into contact with you to discuss the promotion strategy. You will have a personal Instagram Specialist whom you can contact at any time.
Depending on the target group and prominence of the Profile you can expect anywhere between 250 and 2.500 (organic) new Followers with this Service each month and additionally houndreds of Likes, Views and Comments from real people who are interessted in your Content. No Bots, no Fake Followers!
Since this Service doesn't include the buying of Followers directly and all Users decide to Follow you and Like your Pictures on their own, we cannot give exact estimates of the outcome.
We are however so confident you will love this service, we offer you a 3 Day Free Trial and if you are unhappy after 2 Weeks, we will refund you everything paid.
So what are you waiting for? Start your Instagram Growth now with Active Instagram Management.
(This service can be cancelled anytime for the end of the upcoming billing cycle)
Please ensure your Account / Page / Video is public for the duration of the delivery. After the delivery is complete, you can set your Account to public again, however we cannot refill dropped services in that case.